How to choose your chart ?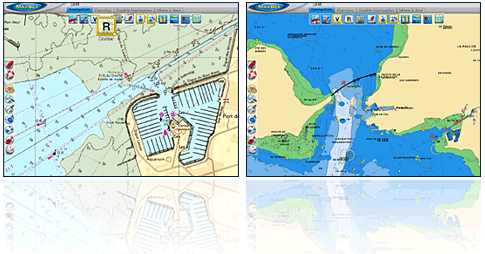 Raster Charts:

Advantages
If you have always used paper charts for navigation, the use of raster charts provides you a format you are already familiar with.
Reliability: a true color photocopy of the official paper charts of the Hydrographic Services.

Disadvantages
Raster Charts become pixelated when over zoomed.
Vector Charts:

Advantages
Dynamic aspect: the light-houses, buoys, soundings and coast-lines are objects that are digitally-linked and managed in a database. This provides the flexibility of customizing the charts and filtering data.

Disadvantages
Vector charts become very inaccurate when over zoomed from the native scales.